It can be hard for brothers and sisters when a sibling has a chronic illness like Doose syndrome. Their routines are disrupted, and they worry and wonder what is happening and if their sibling will be alright. Oftentimes parents' time is limited by the complex needs of the child with Doose syndrome, and siblings can feel unimportant or neglected. This can be upsetting and frustrating for everyone involved. For Doose siblings, their whole childhood takes a slightly different turn to most of their peers. It is important that they have the opportunities and tools they need to help them understand and cope with the situation.
Members of the rare epilepsy community including parents and siblings (ages 9 and up) participated in a research study called the Sibling Voices Survey. An infographic summarizing of the findings can be found here. Or click here to access the full published research results.
We've teamed up with other rare epilepsy organizations and UCB (formerly Zogenix) to create support kits for our Doose siblings – they are our VIP Siblings! We're thrilled to have this opportunity to support them. You can learn more about the VIP Sibling project and access printable materials here in English and here in Spanish. Outside of the United States, you can access printable materials here.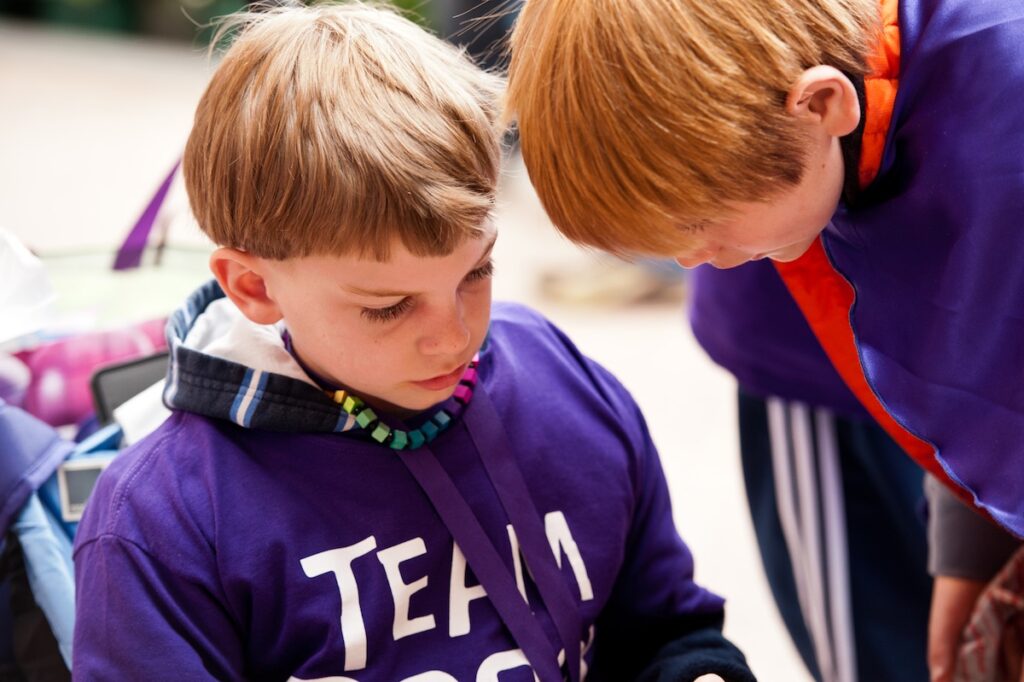 Sign up to receive your VIP SIBLINGS KIT
The Parent & Caregiver Resource Kit was created based on research and inspiration from the community in conjunction with guidance from HCP's specializing in rare epilepsies and mental health experts. We hope it can offer support and resources for families who are impacted by Doose Syndrome.
Siblings can also receive their very own special VIP Sibling Kit. The purpose of the kit is to remind siblings how important they are, support them and provide simple communication tools that let those around them know how they're feeling. Two versions of the VIP Siblings Kit have been created, one for sibs ages 4-10 and one for ages 11-18. Both kits include:
–VIP Sibling Journal provides the opportunity for siblings to write, draw and doodle their feelings through the prompts with fun and sometimes thought-provoking questions. Available in two age-appropriate versions.
-Rockin' / Rough Day Wristband with a quick flip of their wristband, VIP siblings communicate how they feel. Colorful side out—your child is Rockin' It. Blue side out—your child is having a Rough Day. Make sure you discuss the wristbands with your child (or children, individually) to decide how you will respond if your VIP sibling is having a rough day: they may need a hug, extra attention or some space to process how they're feeling.
-and more! Each kit includes other items that are age-appropriate. Younger sibs will receive a book that helps them deal with their different feelings and emotions, along with a plush star for their backpack that reminds them they are a "star" and an important member of their family. Older sibs will receive a VIP door hanger to help communicate when they need space and when they want to talk.
For a Doose sibling to receive a VIP Kit, a parent must join the DSEA Community and live in the United States. If you are not sure if you are a member join here: https://doosesyndrome.org/join-the-community/ OR email info@doosesyndrome.org
Sign up for your VIP SIBLING KIT below
This program is proudly sponsored by: